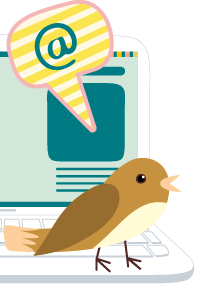 Hey Guest,
Welcome, Join Dolphin awesome community where you can discuss on various topics :-
You need to be Dolphin user to get one VIP forum account.
You can get latest software upgrade on DFL data recovery tools.
You can get latest data recovery manuals, case studies and tips.
You can seek professional data recovery support from worldwide engineers.
You can get firmware resources for all HDD brands.
You can get donor hdd support from all forum members.
Much More..
Login

or

Create an Account
Wish all the best to all DFL users and your families, stay far away from the COVID-19.
What Users Can Get From User-only Forum
Terrific! Thanks, Stanley!
hello stanley

thank you very much for always thinking about users.
Within the FTP resources, we added 2017-videos for each product and users can login and see what videos we have uploaded there. We will keep adding new videos so all users can use our tools better and better.
Excellent! Thanks, Stanley and DFL Team!
Thanks very much DFL team
04-27-2017, 04:02 PM (This post was last modified: 04-27-2017, 04:10 PM by Stanley.Morgan.)
Hello Friends, Emily PMed the new programs to you, thank you for testing.
It's working okay for me with a Samsung ST1500LM006 (6 heads).  One problem I notice, is that the heading information in DDP is not scaled properly, so it cuts off the capacity in GB figure, as shown below.
Another is that it reports that it is imaging always from head 2, even though 65.0 GB (69,846,171,648 bytes) have been imaged so far.  If I disable imaging from head 2 and press Start, it says "looking ahead" followed quickly by indicating that it is imaging using head 4. However, it does nothing.  Stop task doesn't stop the task--I have to power off DDP.
I just tried it with a WD My Passport USB drive and it would not prepare the map for selective head imaging, but it didn't crash DDP.  It must be a problem with the drive because I then tried it with a WD SATA disk mounted in a USB drive dock and it did selective head imaging normally.  Disabled all but head 1 and it progressed, skipping heads 0 and 2, just imaging using head 1, as configured.
Another thing I just noticed, version  1.666 does not work in Windows 10 whereas 1.665 did (except that the data transfer rate map was not displayed, so I had no idea of progress or speed***).  With 1.666, the program looks like it is going to run (Windows asks if you want to allow it to run or not) but no GUI displays and there is no DDP task in Task Manager **.  (The same happens with the latest beta version of DFL-SS.)  
Addendum:
1. ** I just discovered it did the same thing with Win7 x86.
2. *** I just discovered that the transfer speed/progress map only works with block size of 128 bytes on my Win 7 x86 PC running DDP 1.665.
I think this feedback should be moved to the DDP Trouble-shooting and Tips forum, under a new topic for "DDP 1.666 Testing"
Please send me the PM to test this new version
sales@dolphindatalab.com
Dolphin team
sales@dolphindatalab.com
Dolphin team
Users browsing this thread: 1 Guest(s)