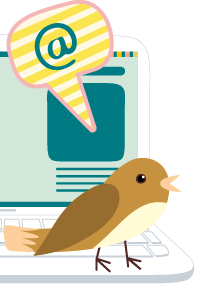 Hey Guest,
Welcome, Join Dolphin awesome community where you can discuss on various topics :-
You need to be Dolphin user to get one VIP forum account.
You can get latest software upgrade on DFL data recovery tools.
You can get latest data recovery manuals, case studies and tips.
You can seek professional data recovery support from worldwide engineers.
You can get firmware resources for all HDD brands.
You can get donor hdd support from all forum members.
Much More..
Login

or

Create an Account
Wish all the best to all DFL users and your families, stay far away from the COVID-19.
Happy Clients of DFL Tools and See What They Say
Happy client from Brazil again...
hello stanley ,
i am Tony Toh , one of yours customer ,
post you few meaasge and qq ,
don't get back your reply , are you still
in the company ?
i am sad that since i buy your DE, Wd tools
unable to perform the recovery job , and left the tools one
side , still recently want to use back the tools again ,
hope i can use yours tools to do the data recovery job.
kinle help me with neccsary setup with v1.3 softwares ,
and some technical job .
I belive you yours customer to be happy with yours products.

Regards 1

Tony Toh
Singapore
Hello Tony,

I have replied to your email once I read your email, besides, please add my skype: dolphin.data.lab.

I usually don't use qq.

Any question or problem is welcome.

To use the tools, the most important is to learn from the manuals and forum case studies and communicate with us and discuss with our other users. Because you are very new to this field, you need to learn more knowledge before you can use them.

Please read my email and we will manage to help you by teamviewer on the setup of our tools.

Yours
Stanley
Hey Tony, great to see one more user here and welcome to join us for sharing your experience and tips on this active forum. To upgrade your DE to version 1.35 or above, please follow this post:
http://forum.dolphindatalab.com/thread-406.html
and we were using the DE1.35 until the new version comes available, you can find the upgrade program here:
http://forum.dolphindatalab.com/thread-434.html
As for support and questions, you are welcome to post your questions to relavant forums and we will be happy to help if we can. I am one of the big fans of DFL tools with big success. I gave feedbacks and suggestions to Stanley and most of them have been added and being added. I am sure yours will be respected too.
Many thanks to Carlos and we will create more great tools for our users with professional technique support.
sales@dolphindatalab.com
Dolphin team
Clients are very happy with our DFL-DE upgrade:
06-17-2013, 03:15 PM (This post was last modified: 06-17-2013, 03:17 PM by Stanley.Morgan.)
Happy clients from France:
The client fixed the Seagate failure like below by our common hdd solution of DFL-DE and recover all his data.
We are getting more and more happy clients from worldwide users of Dolphin's data recovery tools and the following is one new I got today:
Another happy client from Brazil, we will continue offering good tools and good support to all our users.
sales@dolphindatalab.com
Dolphin team
We keep getting new happy clients, the following is one from USA today:
Process to fix the drive:
Change for one donor PCB-read modules-read module 103-find adaptive parameters(mrjog)-change parameters-save-fixed!
sales@dolphindatalab.com
Dolphin team
07-09-2013, 12:36 PM (This post was last modified: 07-09-2013, 12:38 PM by Stanley.Morgan.)
Another happy client on DFL-WDII from Malaysia.
07-09-2013, 06:45 PM (This post was last modified: 07-09-2013, 06:46 PM by Dolphin999.)
Another happy user of Dolphin Data recovery tools recovering his data, from Australia!
sales@dolphindatalab.com
Dolphin team
We have today got new feedback on our DFL-DDP USB3.0 data recovery equipment and the following is the screenshot to tell the truth:
sales@dolphindatalab.com
Dolphin team
07-19-2013, 08:09 PM (This post was last modified: 07-19-2013, 08:18 PM by Stanley.Morgan.)
This is one successful case shared by one of our happy users from France:
---
More interesting cases shared by
AGDI France
w.simon@agdi.info
http://www.agdi.info
Users browsing this thread: 1 Guest(s)